Selvaggia Selvaggia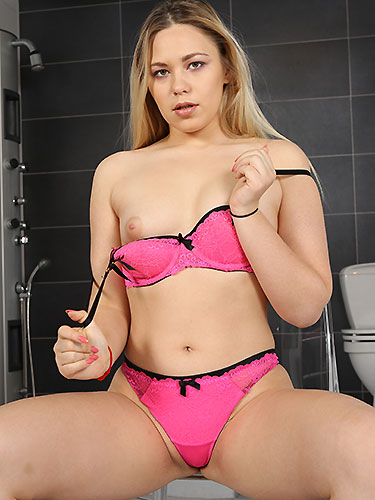 Selvaggia
Nationality: RUSSIAN FEDERATION
Hair color:
Breast size:
Weight: 60 kg / 132 lbs
Height: 165 cm / 5' 5"
Stunning blonde Selvaggia appears in today's virtual reality porn video and walks gingerly into the lounge holding onto her crotch in a tiny miniskirt. She is suffering with pee desperation and lifts up her miniskirt before pulling her bodysuit to one side. She pisses down into a glass vase and picks up another empty vase. Pouring her golden piss between the two glass vessels, Selvaggia pours her piss down over her bodysuit, tits and into her mouth! She spits her warm pee back out and then takes off her bodysuit, squeezing the wet fabric over her naked body. This hot blonde stands and bends over the sideboard and fills her wet pussy with a black sex toy. She moves and sits on the sideboard before speeding up her toy play and orgasms hard before spraying one final stream of pee, pussy pissing onto the floor!